For start-ups that want something more than average.
For established brands that need a safe pair of hands, without sacrificing that creative edge.
For any business that wants to go from bland to banging, through copy that converts, sells, and frankly, rocks.
EVERY BUSINESS NEEDS A ROCKSTAR COPYWRITER
Specifically, it needs a...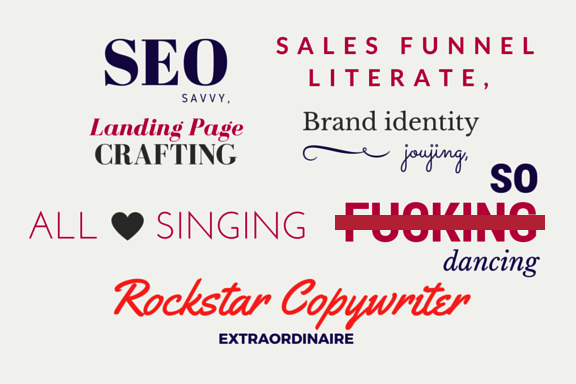 Whether your business is still a twinkle in your eye or celebrating its centenary, Rockstar Copy's approach puts the focus on your customer. We want to understand who buys from you today and who you want to invest in you tomorrow - as well as where your yesterday is at.
Maybe we'll talk about what TV channel your customer is; whether your target market thinks The 4 Hour Work Week is a sacred text or a load of old pony; which are the top 10 apps on their phone or whether they're a fridge or cupboard ketchup storer.
We'll use all these tricks and more to truly understand who you're selling to, then provide you with the words to make their heart skip a beat.
Rockstar Copy was started by Susi Weaser, ex-technology journalist for the likes of the The Guardian, GQ and the BBC. It's grown to include a collective of rockstar copywriters, which means that you get the very best writer for your particular project.
So whether you need someone that has experience in translating product descriptions that convert or writing award entries that win, we can make that happen.